phpFox
Social Network Software
With the phpFox social network software you can easily create your own social network. With over 15,000 installations worldwide, it is one of the leading providers for any kind of communities. Often it is also used as software for intranets in companies.
The phpFox Social Network Script contains a lot of free modules already in the core. It is richly equipped with all the network functions needed to successfully build your own social network.
Packed with Premium Modules
The core package of phpFox community software has a lot of modules included such as:
Looks good on any device. Mobile users have a full set of modules included that can be viewed on mobile devices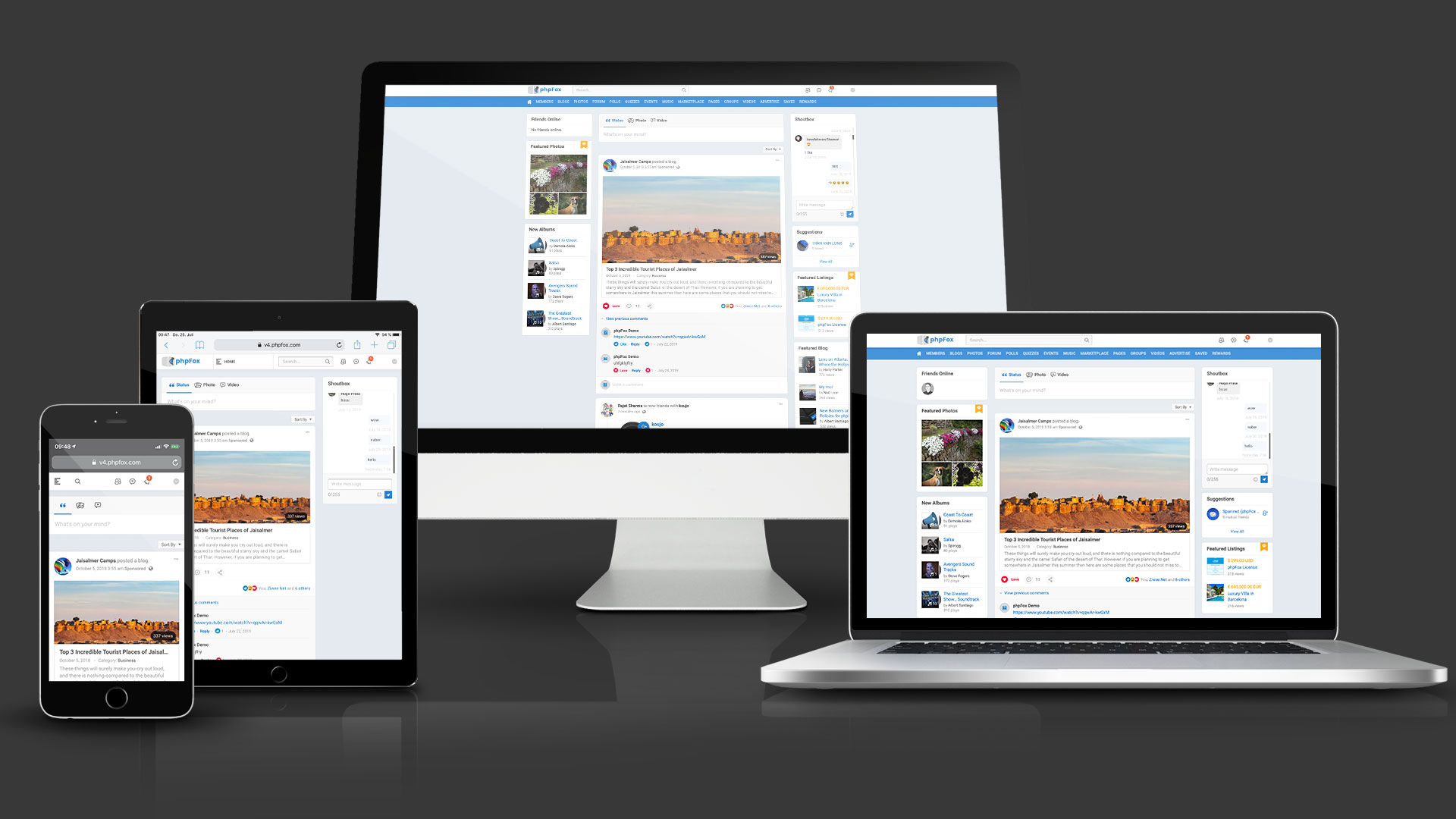 Customized solutions
We help businesses of all sizes to increase visibility, drive more traffic and improve commercial success
Learn how to admin phpfox. Its easy and feature packed.
QUICK FAQ´s
A list of frequently asked questions to help you understand how it works.
1. Can i download featured updates?
Yes, with all the packages we include for the first 6 month the ability for you to download new major version releases free of charge. You can extend this contract on any time for another 6 month for the low fee of 49$. Maintenance releases for the version released at the time of your purchase are free of charge to download at all time.
2. Is the source code encrypted?
No, not one bit of it is! The PHPFox source code is 100% non-encrypted, giving you the power to customize the script without limitation.
3. Can I get a refund for my purchase?
Yes, as long as your order was made within 30 Days you are fully entitled to request a refund with No Questions Asked! Further details can be read here.
4. How long does it take to get phpFox?
Depending on the payment method you chose, you can download your phpFox script instantly after a successful order. However with a PayPal eCheck order, it can take up to 14 business days before you can download the script. If you request a bank wire transfer it can take up to 7 business days.
5. What payment method do you offer?
We accept orders from PayPal and 2Checkout, which both accept major credit cards. We also accept Bank Wire Transfers and Western Union. To order phpFox using a Bank Wire Transfer or Western Union you will need to notify our Sales Team, you can do so here.
6. Can I remove the "Powered by phpFox"
Yes, as long as you have the Branding Removal; which costs $49 in addition to the script. Note that one Branding Removal is applicable to only one license. You are entitled to change the logo and the site design & layout without ordering the Branding Removal. You are free to read tutorials to see how to change the logo and the site design/layout. You can also customize the script's functionality.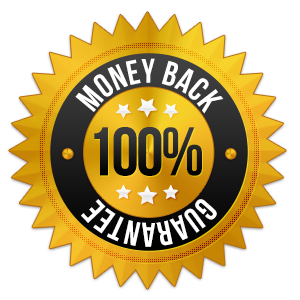 OUR 30 Day 100% MONEY BACK GUARANTEE
phpFox are so convinced that you will love their easy-to-use product they offer a 30 Day Money Back Guarantee. If you are in any way unhappy with the product then you can request a refund at any time within 30 days of your purchase.
Download Now